The menu explained
1: Your cooking timer
2: Select for: fish, poultry and egg
3: Select for: Meat (beef pork etc)
4: Select for: Vegetables
5: General information on selected recipe
6: Leads you to this help page
Lets say you would like to make pork chops, first thing to do is tap on the meat icon. This will lead you to the first menu on the left: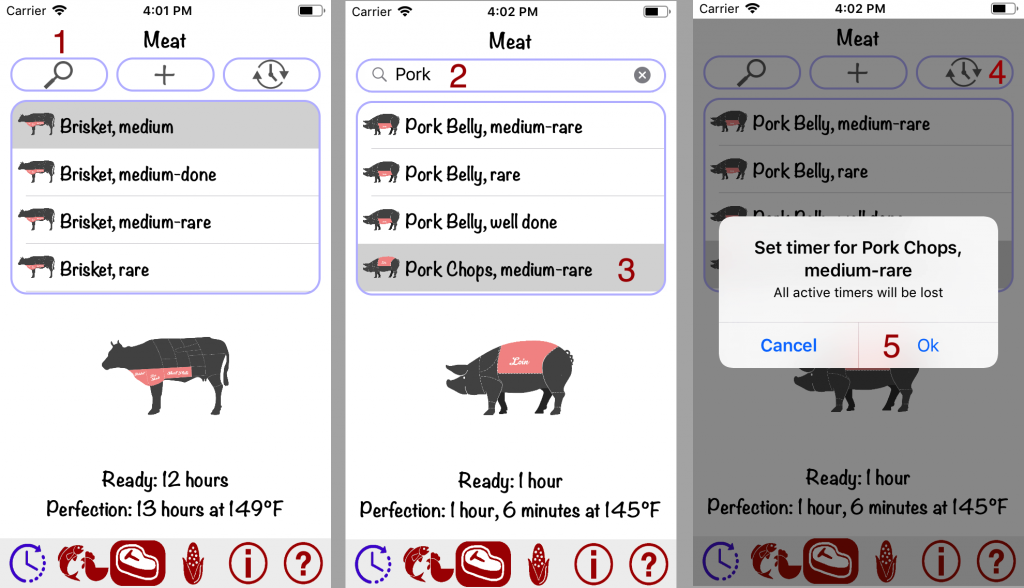 You can scroll down to the pork chops, but it's more easy to tap search (2) fill in the first letters or word and your recipe will appear. Select your recipe (3). Set your choice as the preferred alarm (4), and confirm (5)
If you want you can review your recipe (this is of course optional) by tapping the info button (5)

This shows you when the dish is ready, perfect and when it's overcooked. If you prefer Celsius you can toggle between temperatures bij tapping the thermometer symbol (A)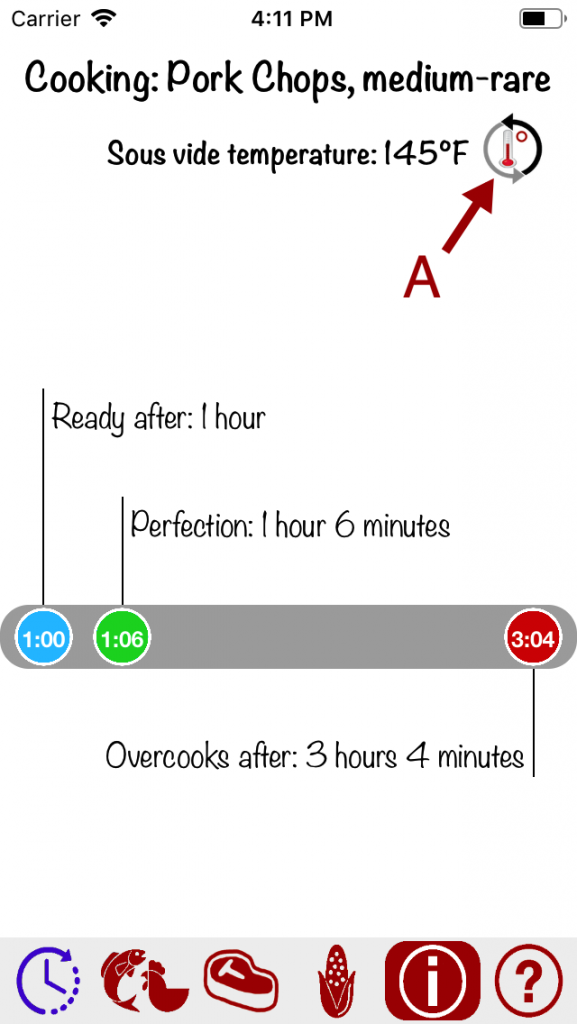 When you are satisfied, go to your timer by tapping the purple clock (1)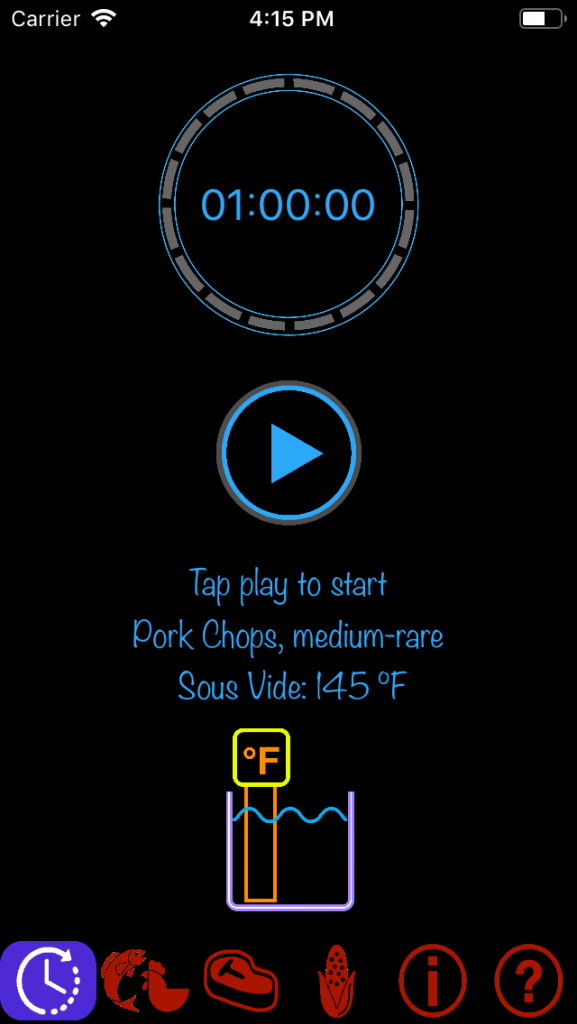 Tap the play button to start the timer. The timer will warn you when the food is ready, when its perfect and when it's close to being overcooked. When you close this app you will get notifications at these times.